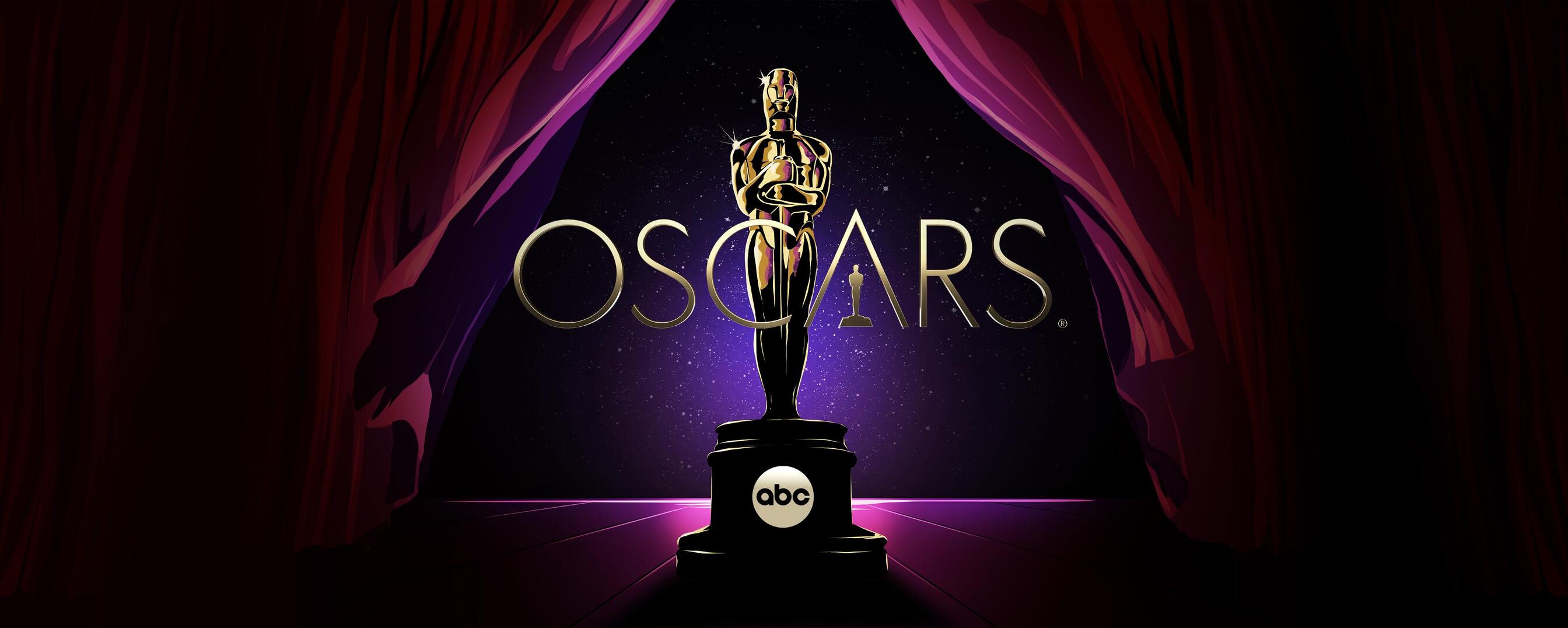 by Kevin Muller
Best Picture
Belfast
CODA
Don't Look Up
Drive My Car
Dune
King Richard
Licorice Pizza
Nightmare Alley
The Power of the Dog
West Side Story
Who Will Win: The Power of the Dog
My Pick: Dune
My Thoughts
There isn't a clear winner going into Oscar night. Jane Campion's psychological western is a critic darling, but it isn't the sure-fire winner. The only two movies I can see swooping in and taking the top prize are CODA or Belfast. CODA has become a sleeper hit that I wouldn't mind seeing being crowned the best picture of 2021.   Belfast won the audience award at the Toronto International Film Festival, which raises its odds at grabbing the big prize of the night. Personally, even though it will not take it, Dune was a massive achievement in film making that was beautifully made. I can't believe that Villeneuve is not nominated for Best Director.   In the end, I think that the Academy will bow to the The Power of the Dog.
Best Actor
Javier Bardem in 'Being the Ricardos"
Benedict Cumberbatch in 'The Power of the Dog'
Andrew Garfield in 'Tick, Tick…..Boom'
Will Smith in 'King Richard'
Denzel Washington in 'The Tragedy of MacBeth'
Who Will Win: Will Smith
My Pick: Andrew Garfield
My Thoughts
It is time for one of Hollywood's most charismatic leading men to finally get his moment on the Oscar stage. Cumberbatch's character is too weird grab the prize, Bardem's nomination is the win, Washington's incredible performance will be overshadowed by the fact he has been up there, so we are left with my choice and the clear winner. Smith puts his heart into the role as famous tennis players Serena and Venus Williams. As Richard, Smith gives a deep performance as a man who wants the best and nothing less, even from his own daughters. The role encompasses everything that we love about Smith. My pick would be Andrew Garfield as Andrew Larson, the creator of Rent. Not only can he act, make you laugh, and break your heart, but he can sing!   Under the direction of Lin-Manuel Miranda, Garfield is at the top of his game. If there is an upset, it will be here.
Best Actress
Jessica Chastain in 'The Eyes of Tammy Faye'
Olivia Colman in 'The Lost Daughter'
Penelope Cruz in 'Parallel Mothers'
Nicole Kidman in 'Being the Ricardos'
Kristen Stewart in 'Spencer'
Who Will Win: Jessica Chastain 
My Pick: Kristen Stewart
My Thoughts
The only definite I can say is that Cruz won't get it. As with her husband, Javier Bardem, in the Best Actor category, the nomination is the award. I don't understand the utter hatred for Kidman's performance. Does she look a bit off in her make up?  Sure, but she takes command of the screen. Some may have been thrown off that this wasn't about television Lucy, but more about the bad ass bitch that was the real Lucy. That said, the enthusiasm for her performance has died down as awards season has gone by. Colman was very good in her film, but I don't think it will be a performance that is strong enough to take down the two front runners. As the beloved Princess Diana, Kristen Stewart disappears into the role and guides us through the complicated life of the late royal princess. I was blown away how good she turned out to be. In the end, I feel that Chastain will finally get her Oscar for Tammy Faye. The performance combines the warmth she projects as an actress and the vulnerability she can play into so well too.   
Best Supporting Actor
Ciaran Hines in 'Belfast'
Troy Kotsur in 'CODA'
Jesse Plemmons in 'The Power of the Dog'
J.K. Simmons in 'Being the Ricardos'
Kodi-Smith McPhee in 'The Power of the Dog'
Who Will Win: Troy Kotsur
My Pick: Troy Kotsur
My Thoughts
It is going to be a wonderful moment when the Kotsur goes up on stage to collect his award. This performance has everything that an actor, deaf or not, would want. As with the film, this isn't a performance where you are to pity the character. Kotsur creates such a fun and energetic father figure. The performance goes beyond the fact that the character is deaf.    
Best Supporting Actress
Jessie Buckley in 'The Lost Daughter'
Ariana Debose in 'West Side Story'
Judi Dench in 'Belfast'
Kirsten Dunst in 'The Power of the Dog'
Anjuane Ellis in 'King Richard'
Who Will Win: Ariana DeBose
My Pick: Ariana Debose
My Thoughts
DeBose will take this one for sure. She is like an atom bomb of energy. She dances, she sings, and acts her ass off in the film. Each time she is on screen, you know you are going to be blown away by what she will bring. From part of the ensemble in Hamilton to Oscar nominated, and most likely winner, it will be one hell of a night for the young actress.
Cinematography
Greg Fraser for 'Dune'
Dan Laustsen for 'Nightmare Alley'
Ari Wegner for 'The Power of the Dog'
Bruno Delbonnel for 'The Tragedy of MacBeth'
Janusz Kaminski for 'West Side Story'
Who Will Win: Ari Wegner
My Pick: Bruno Delbonnel
My Thoughts
The cinematography in MacBeth adds so much power the Joel Coen's vision. The black and white shots littered with exquisite shadowing, is beautiful to behold. See it on the big screen or a very big tv, it is glorious. The other nominees are just as powerful, especially Fraser's work on Dune, which was a treat to see on the big screen. It would be my second choice. Laustsen's work on Nightmare Alley was one of the many technical aspects that worked better than the story. Kaminski made West Side Story feel new and alive. That said, I can see the Academy going with Wegner's symbolic shooting of Campion's twisted western.   
Best Director
Kenneth Branagh for 'Belfast'
Ryusuke Hamaguchi for 'Drive My Car'
Paul Thomas Anderson for 'Licorice Pizza'
Jane Campion for 'The Power of the Dog'
Steven Spielberg for 'West Side Story'
Who Will Win: Jane Campion
My Pick: Paul Thomas Anderson
My Thoughts
The fact that Denis Villeneuve isn't up here is a legit crime. In my head, Dune was, out of these nominees, the best directed film of the year. Anyway, Paul Thomas Anderson is probably going to win the original screenplay prize, but he should also pick up the best director trophy too. From a filmmaking standpoint, this is a beautiful recreation of 70s cinema. The cinematography, costumes, and overall feel of Licorice Pizza screams prestige.  Anderson also took two newcomers and pulled two brilliant performances out of them. Unfortunately, this won't happen and Jane Campion, a veteran director, who came back on the scene after 12 years, will grab this one. The Power of the Dog is a well-made film.  It flirts with themes not associated with westerns, hence Sam Elliott's dignified reaction, and the Academy loves to reward controversial films and whoever is in the driver's seat.  
Film Editing
Hank Corwin for 'Don't Look Up'
Joe Walker for 'Dune'
Pamela Martin for 'King Richard'
Peter Sciberras for 'The Power of the Dog'
Myron Kerstein and Andrew Weisblum for 'tick, tick…..BOOM!"
Who will Win: Peter Sciberras
My Pick: Joe Walker
My Thoughts
Walker took the dense FIRST half of the classic science-fiction novel and created an unforgettable experience. It may pull it off, since the notion that whoever wins editing, wins picture, isn't as common as it used to be 20-30 years ago. That said, I think that the Academy will go back to tradition and reward The Power of the Dog the prize that will be its precursor to the big one. Sciberras helps Campion bring out the uneasiness of her western.
Best Original Screenplay
Kenneth Branagh for 'Belfast'
Adam McKay for 'Don't Look Up'
Zach Baylin for 'King Richard'
Paul Thomas Anderson for 'Licorice Pizza'
Eskil Vogt and Joachim Trier for 'The Worst Person in the World'
Who Will Win: Paul Thomas Anderson
My Pick: Paul Thomas Anderson
My Thoughts
After nearly 30 years in the business, Paul Thomas Anderson will finally get his overdue Oscar. Seriously, how this guy doesn't have at least two is insane.  As I stated in my director category, Anderson creates a magical experience about growing up in the valley during the 70s. Unlike the trailers suggest, this just isn't a love story, it is a whole lot of things, and Anderson hits the bullseye on every one of them.   
Best Adapted Screenplay
Sian Heder for 'CODA'
Ryusuke Hamaguchi & Takamasa Oe for 'Drive my Car'
Jon Spaihts, Denis Villeneuve, & Eric Roth for 'Dune'
Maggie Gyllenhaal for 'The Lost Daughter'
Jane Campion for 'The Power of the Dog'
Who Will Win: Ryusuke Hamaguchi & Takamasa Oe
My Pick: Ryusuke Hamaguchi & Takamasa Oe
My Thoughts
Outside of Dune, any of these nominees can take it. While I did love that film, the script is lower tier than the rest of that immaculate production. Campion could win since that screenplay is a mass collection of metaphor and hidden meaning. The academy loves to reward women in power, and Gyllenhaal both wrote and directed The Lost Daughter with ease.   If anyone will take it away from my pick, it will be CODA.  This is the little film that could, and I can see its wonderful script being recognized.  It is a feel-good film with a powerful emotional punch. In the end, I think the Japanese film, which will win Best International Film, will take it. One can't deny how beautiful the script is, and how it uses its 3 hours run time perfectly. The film takes its time but doesn't waste any of those 180 minutes. It dips it feet into every human emotion with class. Plus, it has been racking all the rewards pre-Oscar night.