by Kevin Muller
The Worst Films of 2020
My lifelong fans know that this number 10 spot, unlike the other nine, is reserved for a film that I didn't necessarily hate, but just thought was a letdown. There are some good elements here, mainly Pedro Pascal playing what is probably the most charming villain ever. I understand what director Patty Jenkins was trying to do by making this a sort of an action/romantic comedy, but by trying that she failed what could've been a great follow up.  Kristen Wiig is given nothing to work with as Cheetah. It feels like a bad stereotypical 90's comic book baddie, nerd glasses and all. For a project that cost over 200 million dollars, it feels like a bad Saturday morning cartoon.
For almost twenty years, director Paul W.S. Anderson and his wife, Milla Jovovich, sucked the life out of the Resident Evil franchise, while missing the point of what made it special. I have never played the Monster Hunter games, but as a film, it is a mess reminiscent of what he did to Resident Evil. While the effects on the monsters are well done, they are thrown into a nonsensical story with no thrills whatsoever.
8. Birds of Prey and the Fantabulous Emancipation of One Harley Quinn
I am a big fan of Margot Robbie's portrayal of Harley Quinn. She brings the mischief, insanity, and sexiness, to one of Batman's most interesting foes.  Unfortunately, she is stuck in a film with no clear direction, where zaniness is substituted for a plot. Director Cathy Yan fails to understand that there has got to be some type of steadiness among the color, violence, and language. The film also underutilizes what should have been a proper introduction to a new set of characters, aka, the Birds of Prey. It's a shame since you have a decent collection of actresses playing those roles, but they are downgraded in favor of the annoying hijinks of its main star. As stated, Robbie is a joy to watch, but the script, direction, pacing, and overall feel of the film is just too terrible even for her to redeem.
7. The Witches
Sometimes it takes the most talented people to create something that falls so short. It has been exactly thirty years since the original film. This time, instead of puppets and miniatures, which gave the 1990 film a certain charm, director Robert Zemeckis presents us with your typical CGI heavy film, lacking in all the charm that made the original memorable. This is the guy who gave us Back to the Future, Forrest Gump, and Who Framed Roger Rabbit, but none of this feels magical or entertaining, as those films, especially the scenes with the mice, which worked so well in the original.  Apparently, this version was more faithful to the book, even the ending, but who cares when the beginning and middle feel so flat and uninspired.
6. Like a Boss
While watching this film, you will probably wonder the same thing I did, how the hell do you take two great comedic actresses, Rose Bryne and Tiffany Haddish, and create something as underwhelming as this picture?  Hell, you can throw in supporting actresses Salma Hayek and Jennifer Coolidge too!  All these powerful weapons are so misguided by director Miguel Arteta's lack of comedic direction. It makes the mere 85-minute running time feel like a damn eternity.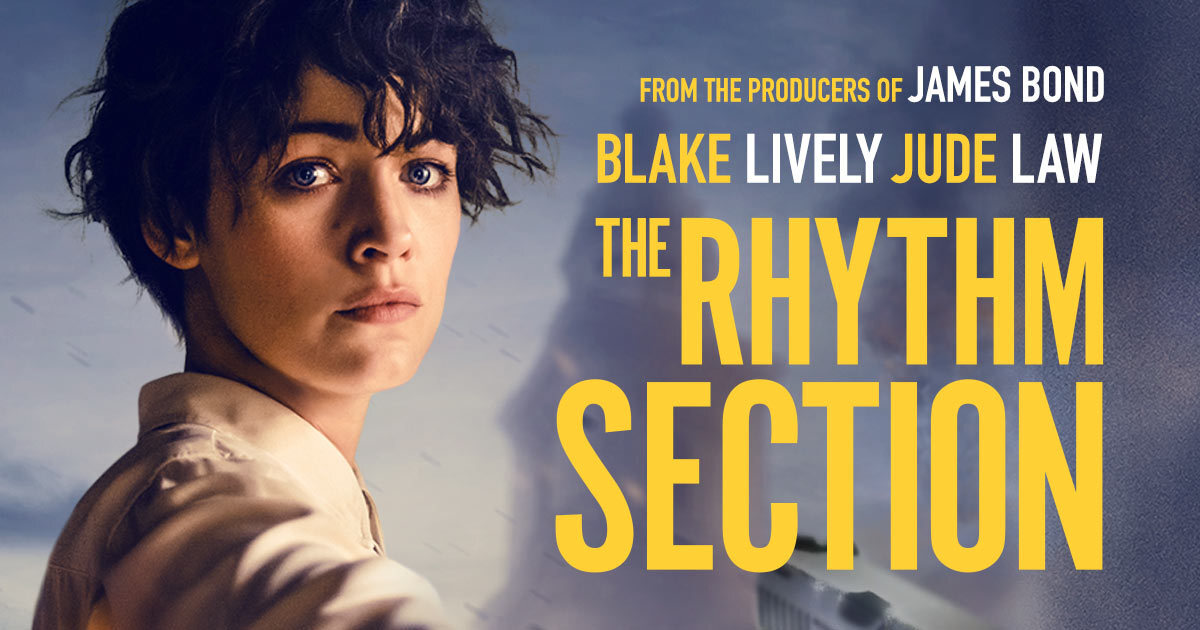 It is becoming like clockwork. Every year a beautiful young actress takes a down and dirty role, usually in a film that is revenge based, and mistakes grittiness for quality. This year it was Blake Lively's turn to clumsily show us her inner pain. Lively is not a bad actress, but she is miscast trying to convey the darkness of the character's journey. The shaky cam close ups, the flushed out colors, and lack of make up shtick has all been done before…and a lot better.
The original Fantasy Island was pure escapism that entertained audiences for 7 seasons. It also wasn't anything groundbreaking either. You'd think that would be enough to let this purely idiotic film a pass from this list.  Nope, this film doubles down on the stupidity and adds a little more to it.  Since this is a "Blumhouse" Production, there is a lame attempt to add some horror to this story. In short, it doesn't work at all. What is worse is the comedy attempted, which is scarier than any of the so called "comedy."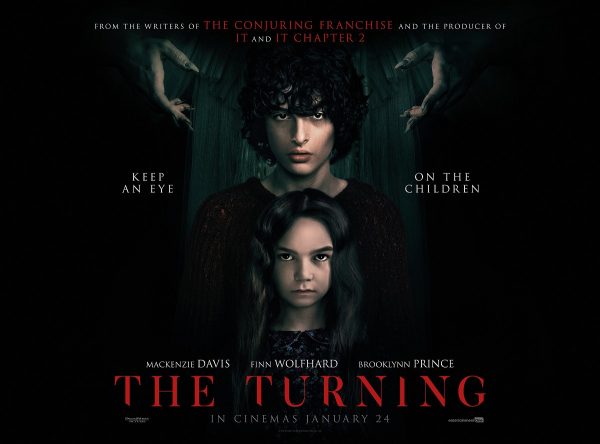 3. The Turning
Finn Wolfhard, who was brilliant as Richie in 2017's IT and Mackenzie Davis, who always brings her A-game deserved better than this dreck. For 90 minutes, this story unfolds in the most boring way possible, never frightening the audience or engaging them into what unfolds on screen. It then concludes with one of the worst endings, that I saw in 2020.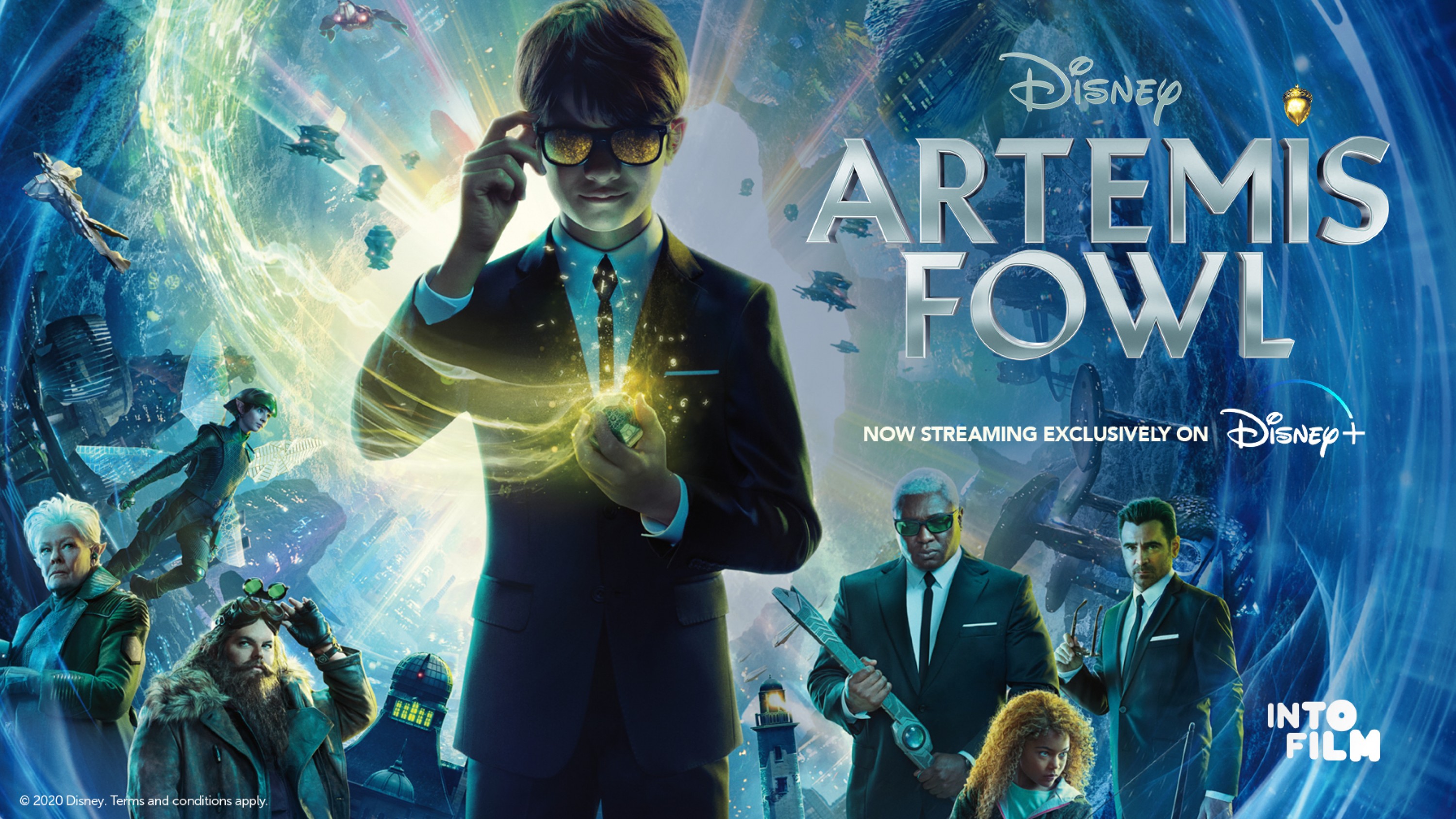 2. Artemis Fowl
Disney tried pushing this to be the next big franchise. Unfortunately, what was put out is a complete shit show of half-baked ideas and terrible film making. Director Kenneth Branagh tries to take a scatterbrained screenplay and center it in the telling of young secret agent trying to find his father.   One of the many offenses this one commits is that it is boring. How do you make a film about a world famous spy a chore to watch? Apparently, the YA novels, which contain over a dozen adventures, are full of wonder and intrigue. Yeah, none of that is here.
1. Wendy
There is nothing worse than a film being up its own ass, but it does not compare to when a BAD film thinks I it is good. Back in 2012, Ben Zeitlin, director of this mess, released Beasts of the Southern Wild, which is a film that made it pretty high up on my "Best Of" that year.  For his follow up film, Zeitlin adapted "Peter Pan" and plucked it of its wonder, replacing it with pretentiousness. Zeitlin's adaptation is so self-serious and full of itself. On top of that, the cinematography is constantly right in the face of the actors, who can't emote with the little direction or writing that's provided for them. You will feel as unengaged and as bored as they look. There is no joy, fantasy, or positive feeling in this one. Everything that made Barrie's story fun and unique, is lost here.
The Best Films of 2020
10, Charm City Kings
Director Angel Manuel Soto's coming of age story, about a Baltimore youth enticed by the world of dirt-bike racing, was 2020's hidden gem. The racing scenes are beautifully filmed set pieces that respect logic and physics.  Outside of those scenes, Soto gives us a solid story of a young boy finding his place in the world. Jahi Di'Allo Winston, who plays the film's lead, Mouse, gives a solid performance. The biggest surprise here is rapper Meek Mills, who is steadfast as the boy's mentor.
Sit back, pop a bottle of your finest liquor, and watch the late, and great, Chadwick Boseman, do his thing for one final time. He is a firecracker of personality in this one. At the time of filming, he was battling colon cancer, so him being the live wire is a sight to see. Viola Davis, in her second August Wilson adaptation, is a spitfire of energy as well. Accompanying the solid musical selection is a story about the love of music and the determination to keep that passion alive.
It took a while but Hollywood finally realized how great of an actor Riz Ahmed is. As it was advertised, it is the story of a drummer slowly losing his hearing. What the trailers don't inform you about is the character's battle with addiction, which make the stakes even higher for the film. Don't worry, Riz does it all and does it well. Director Darius Marder makes quite an impression with his first full length feature. Not only does he get a powerful performance out of Ahmed, but he also gets some damn fine work out of Olivia Cooke and Paul Raci, who was nominated for an Oscar for this role.   Marder also injects so much creativity on how the movie is presented.  There is a reason the film walked away with the Best Sound and Editing Oscars this year. This is a film where you experience the hardship of its main character. Thanks to clever sound editing techniques, which gives us both a closer, and more intimate insight, into Ruben's struggle. This is a director who should have an interesting career moving forward.
Over the last decade, Regina King has elevated her place in Hollywood. She won an Oscar two years ago, and now has stepped behind the director's chair, working off a powerful script from Kemp Powers, based upon his stage play. In his story, we hang with four predominant African American figures: Jim Brown, Malcolm X, Cassius Clay, and Sam Cooke. Almost the entirety of the film takes place in a hotel room with banter between the four men. This dialogue displays what it is like to be black in America, views on religion, and other important topics of that era. Though it may seem like a drag, it is anything but. The four actors are all charismatic and do justice to the famous figures they are portraying.It is a snapshot in time that is entertaining, well made, and beautifully acted.
If any actress could make this work, it would be Elisabeth Moss, who keeps showing us why she is one of Hollywood's best. After Universal's disastrous 2017 attempted reboot, of its Monster's universe, with the overblown The Mummy, director Leigh Whannell decided to dial it back with a thriller that shares more in common with "Sleeping with the Enemy" than it does with failed Tom Cruise film. Oliver Jackson-Cohen gives Moss a great antagonist to play off of too. The special effects add to the overall tension of one of the most memorable thrillers to come out in some time.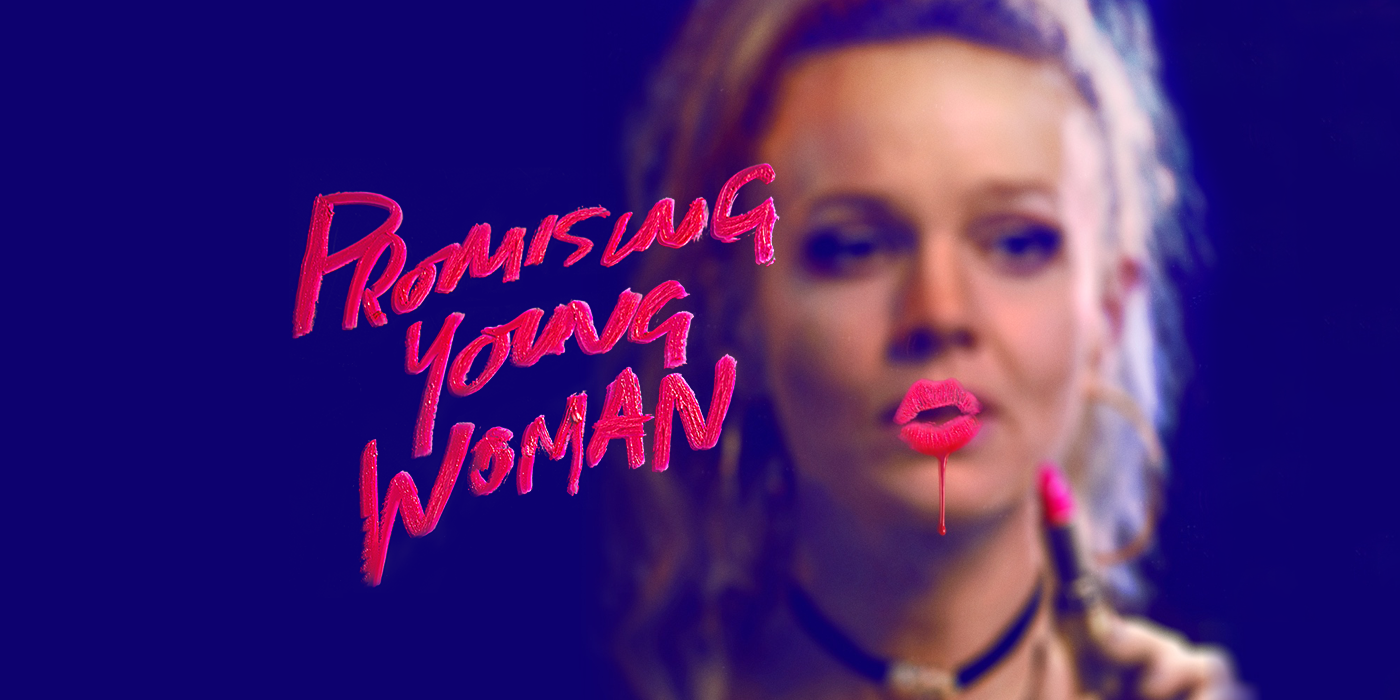 To think, the studio heads didn't think that Carey Mulligan could pull off sexy. She is firing on all cylinders here and was just as good as this year's winner, Frances McDormand. At first glance, this seems just to be a revenge fantasy for women, but it goes much deeper than that notion. Director and Writer, Emerald Fennell, who won the Best Original screenplay Oscar, draws out a journey that is wild, funny, tragic, and shocking all at once. Bo Burnham is charming as the potential love interest/redemption to Mulligan's Cassandra. It is all part of a package that is naughty, fun, and entertaining as hell.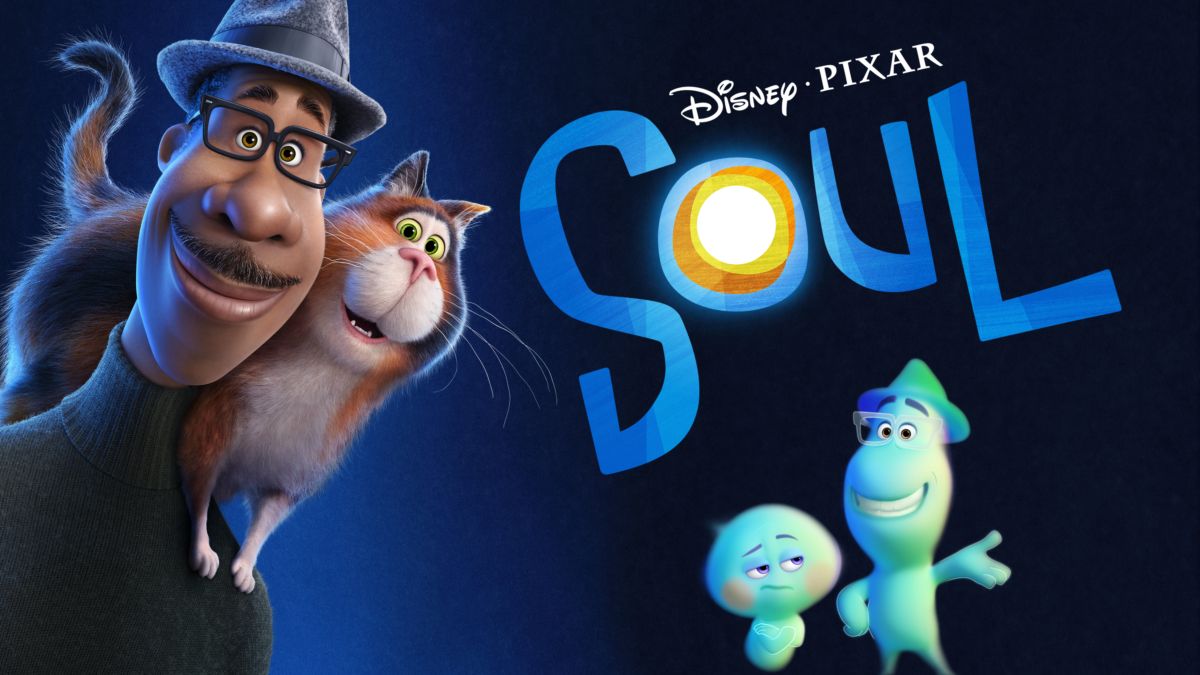 4. Soul
Pixar does it again with the story of a man stuck in the in-between. Many believe that this was far too deep for children, but that is hogwash. Outside of the film's beautiful message about living in the moment, it is beautifully animated and smartly scripted film. It should come to no one's surprise why it took Best Animated Film. Jamie Foxx and Tina Fey, two names that you would never think to put together, are a fantastic duo who sell the heart and humor perfectly.
3. The Father
The one thing that this film shows is that don't ever count out the old dog.   Hopkins is sublime in this role of a man who is slowly losing the battle against dementia. His performance, along with the direction of writer and director Florian Zeller, helps sell this tragic and scary story. Instead of being outsiders to this tragedy, Zeller throws us into his world through clever editing techniques and direction. By the end of it, you will feel as mentally exhausted as Anthony does. To me, this is true horror, not films about clowns, ghosts, or aliens.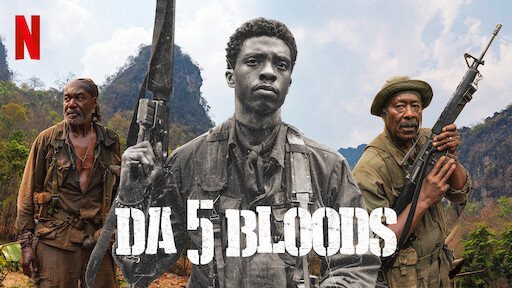 2. Da 5 Bloods
I have written this in EVERY piece of writing I have done about this gem, but Delroy Lindo was robbed of every award during award season. It is the most raw, true, and spirited portrayal of a Vietnam Vet I have seen in some time.  It is truly a piece of magnificent acting. Outside of that, Spike Lee has created an unforgivable journey of five men searching for a lost treasure and their deceased leader, and most importantly, themselves. The over two-hour running time brilliantly shows the internal journey of each of these men. Chadwick Boseman, in another fantastic performance, plays the leader that was the emotional center for his comrades. As with any other Spike Lee joint, you not only do you get an amazingly made film, but one that feels as a rightfully honest tribute to the black soldiers of this country.
Before I reveal my pick for Best Picture, here are the films I chose in 27 years I've been following film.
1993- Schindler's List
1994- Pulp Fiction
1995- Seven
1996- Everyone Says I Love You
1997- Good Will Hunting
1998- The Truman Show
1999- American Beauty
2000- Traffic
2001- A.I.: Artificial Intelligence
2002- The Hours
2003- Mystic River
2004- Sideways
2005- Batman Begins
2006- United 93
2007- Hairspray
2008- Doubt
2009- Up in the Air
2010- Inception
2011- Hugo
2012- The Master
2013- Her
2014- A Most Violent Year
2015- Room
2016- Moonlight
2017- The Three Billboards Outside Ebbing, Missouri
2018- Roma
2019-The Irishman
2020……….
1. Nomadland
Director Chloe Zhao's quiet, somber, informative, and respectful picture is a wonderful tribute to a lifestyle that many of us will, and would, never understand. Based upon Jessica Bruder's non-fiction bestseller, Zhao creates a narrative through the character of Fern, played by Frances McDormand, who won an Oscar for this role. The entirety of the film rests of McDormand's shoulders and she doesn't disappoint. Fern's past is tragic, without being melodramatic, and McDormand, especially during the film's final minutes, sells the tragedy. On a lighter note, the cinematography, by Joshua James Richards, paints a beautiful portrait of middle America. He makes the naturalistic environments sing. The camera also adds to the emotional journey that Fern undertakes. Zhao pulls off a film that feels lived in. This is thanks to majority of the cast, outside of McDormand and David Strathairn, being real life nomads. It all provides the film with a convincing documentary type feel. Zhao, who won the best director Oscar, perfectly walks the line between reality and fiction. It is a film that shouldn't work as well as it does but knocks it out of the park. As I stated in my original review, it is the quintessential American movie about a lifestyle many of us wouldn't dare venture into.